Have you ever asked yourself this question? How you living?
Stop whatever it is you are thinking or doing. I have been doing that many times since moving into this community. How can I achieve a peaceful harmonious life in a "serene community like HW"?
At the beginning, I witnessed people in their cars driving by. They smiled. They waved. Ladies walking in the late afternoon with their family pets stopped and chatted. People at the gatehouse always said "Hello", or waved residents in. Or out. And I thought to myself, what a wonderful, caring community this is!
That was several years ago. Today, I witness in dismay the nastiness that prevails. There is a movement to divide this community by assailing those devoting themselves unselfishly and voluntarily to serve others. By alleging wrongdoings. A very dark cloud of suspicion, negativism. disrespect, and contempt hover over what had been near paradise.
"How you livin", folks? Living a life to make a difference, an impact, in your world?
When I heard Dr. Rick Rigby deliver his speech to graduates at a Texas University, I was moved into tears. He reminded me of my own father, whose life was filled with many miracles. "Live your life making a difference, anywhere, everywhere," my dad always said to me. My Dad's shoes were too big for me to fill.
If we are fortunate enough, a light may shine to enable us to live a better life. A miracle may occur that could change how we see the world.
Like many whose words of wisdom I have been fortunate to hear or read, Dr. Rigby's speech below may help clear the dark clouds over HW.
I am happy to share it here again with you: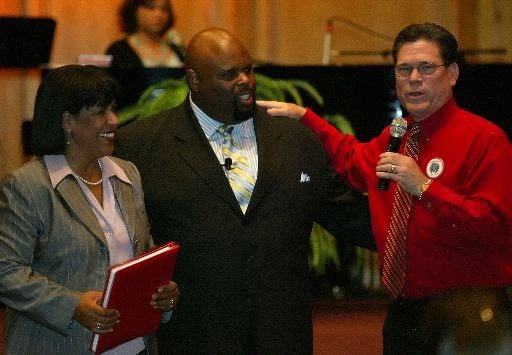 How you all living, folks?